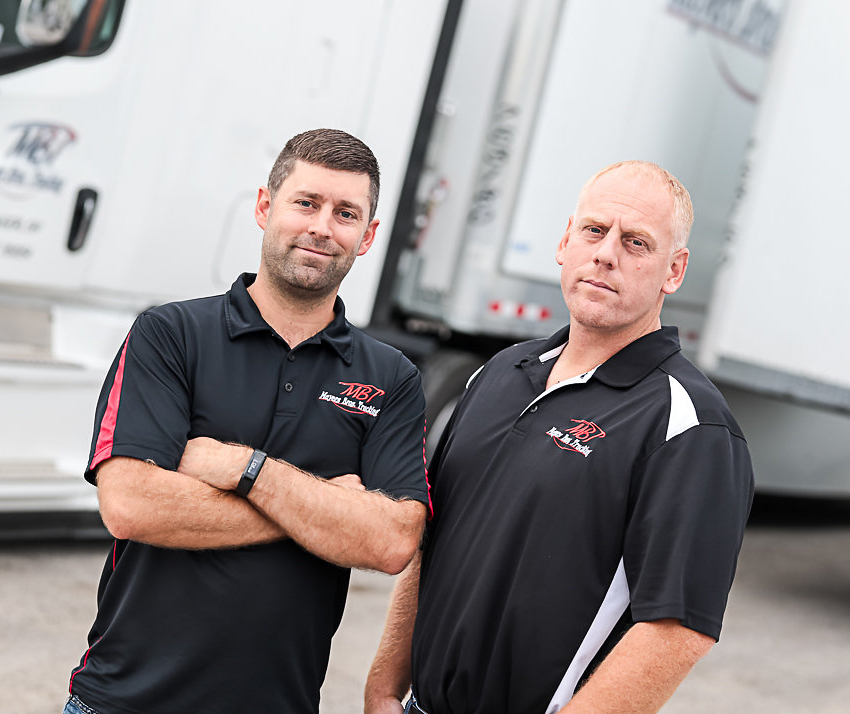 Small Distance, Huge Importance
Meyers Bros Trucking was started in 2003 as a local delivery service for a Menards store in Defiance, Ohio. Although we have expanded our services to better serve our customers, we still offer unparalleled local delivery service. We go out of our way to make sure your freight arrives on time and in great condition, we also strive to go out of our way to support those who choose to freight with us. Because when you truck with Meyers Bros, you truck with our family.
As one best local trucking companies in Northern Ohio, you can count on Meyers Bros to transport your bulk, dry van, and flatbed freight across town or regionally within the tri-state area.
Get a Free Quote from us Today!
Local Delivery Capabilities
Our primary service area for local delivery services is a 100 mile radius from our Pioneer, Ohio terminal. Our customers trust us to deliver their freight safely, on-time, and with the utmost commitment to customer service. Whether a single truckload of goods, or a routine shipment needing a dedicated route, we have the local delivery capabilities to handle your needs.
Auto parts, plastics, and bulk commodities are some of our most common local delivery products. We do not transport refrigerated goods or hazardous materials. Instead, we transport what we know best and the result is a premium local delivery service at a competitive price.